Zagreb, 20. travanj, 2018. - Svjetski poznati brend obuće SKECHERS, povodom lansiranja globalne kampanje za žensku kolekciju, nedavno je započeo suradnju s pjevačicom Camilom Cabello, a jučer su u najpoznatijoj zagrebačkoj slastičarnici Torte i to predstavljeni i modeli nastali u zajedničkoj suradnji. Dvadesetogodišnja pjevačica kubanskog podrijetla koja se nalazi na samom vrhu svjetskih muzičkih top lista pojavila se kao zaštitno lice nove SKECHERS kolekcije uz objavljivanje svog prvog solo albuma.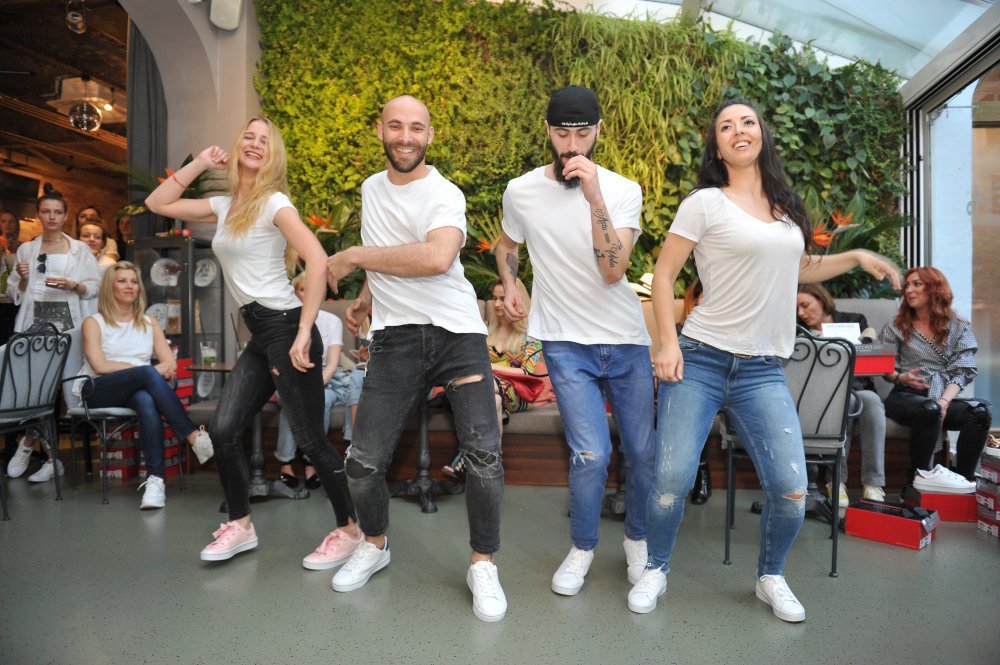 "Osim stila i udobnosti SKECHERS  obuće, volim njihov filantropski stav. SKECHERS  donosi promijene u pozitivnom smislu bilo da poklanja novu obuću milijunima djece, ili spašava živote ugroženih životinja. Zadovoljstvo mi je da svojom popularnošću doprinesem i kao najnoviji SKECHERS ambasador surađujem s kompanijom koja tako razmišlja" rekla je Camila.
"Camila nastavlja tradiciju SKECHERS suradnje s pjevačkim superzvijezdama. Njenom samouvjerenošću i karakterom reprezentativna je kao svjetska figura koja predstavlja naš brend" - dodao je Michael Greenberg, predsjednik kompanije SKECHERS.
U ritmovima salse, kubanskoj atmosferi, Limona koktelima Limonhito i Cuba libre koji su za ovu priliku kreirali poznati tim Art of bar i trendy SKECHERS modelima uživale su i poznate Hrvatice među kojima Lana Klingor Mihić, Pamela Ramljak, Larisa Lipovac, Nevena Rendeli, Iris Androšević Pinjuh, Petra Kurtela i druge. 
O SHECHERS USA, Inc.
SKECHERS USA, Inc, sa sjedištem na Manhattan Beachu (California), kreira, razvija i plasira različite stilove obuće za muškarce, žene i djecu. SKECHERS obuća je dostupna u  državama UN i u 160 država i teritorija širom svijeta putem specijaliziranih prodavnica te u više od 2305 maloprodajnih mjesta čiji je Skechers vlasnik ili suvlasnik, kao i na svojim službenim internet stranicama. Kompanija SKECHERS internacionalno posluje kroz mreže globalnih distributera, zajedničkim ulaganjem s partnerima iz Azije i sa Srednjeg Istoka, preko podružnica u Kanadi, Japanu, kao i u Europi i Južnoj Americi. Za više informacija posjetite skechers.com i pratite nas na Fejsbuku (facebook.com/SKECHERS) i Twiteru (twitter.com/SKECHERSUSA).